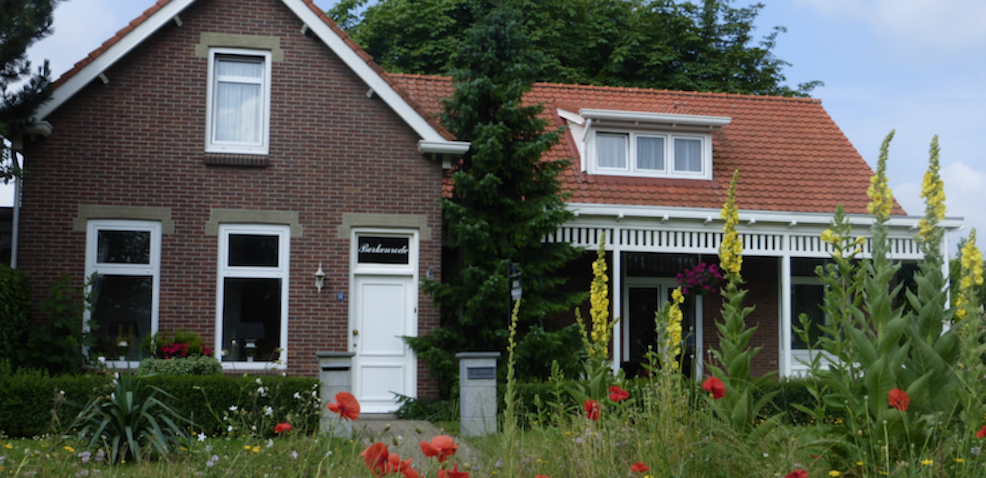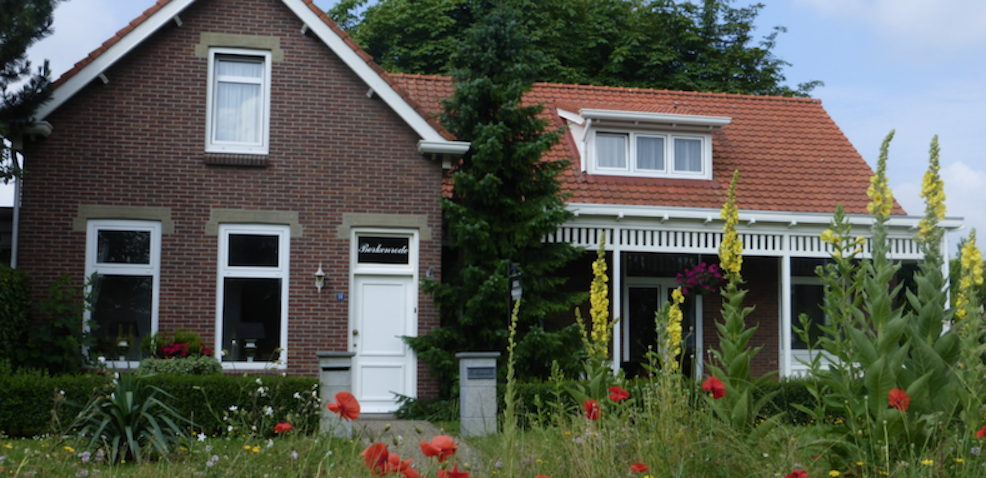 "An ideal place for a relaxing short break or holiday with nature. Loving care, very quiet, very good mattresses in the double bed. Tanja has a lot of knowledge about the health and did a great ayurvedic massage. We had a very relaxing time and would happily return." – Bettina, Denmark
Bed & Breakfast Berkenrode welcomes you
The bed and breakfast is set in an authentic building situated in a unique location on the 1200 hectare nature reserve of Voornes Duin.
During your stay you can also stay sit out on the terrace and enjoy peace and nature, or choose the comfortable lounge set in the garden room overlooking the garden. There are two horse boxes available for a fee, so you can can bring your own horse on holiday
and take fantastic rides through the dunes of Voorne and the endless beach.
Because the characteristic building has been in use during other periods as an Ayurvedic resort, you can use these facilities during your stay, for a fee. Enjoy a soothing body massage with warm oil, followed by a sauna .
You can also experience guided nature walks in the area.
The property features 2 guest rooms. The rooms are separated from the other private rooms by means of a door. The rooms are available for rent for a minimum stay of 7 nights. Only for business bookings.
Blue room

The blue room has a  twin bed. This warm cozy room is decorated with blue and gold fabrics from the country Bhutan which is located in the Himalayas. There are two rattan armchairs with lovely pillows.
Red room

The red room has two single beds that are each under the sloping side of the roof. At night you will see a starlit roof. The atmospheric red wall is adorned with futuristic paintings of horses. The bathroom has a sink, shower and toilet for the two rooms on the ground floor.
Costs: € 75,- / night . minimum stay of 7 nights. For longer period of stay, please contact me for special prices.
Guests have access to a shared bathroom with shower, toilet and wash basin , located on the ground floor.
Gardenroom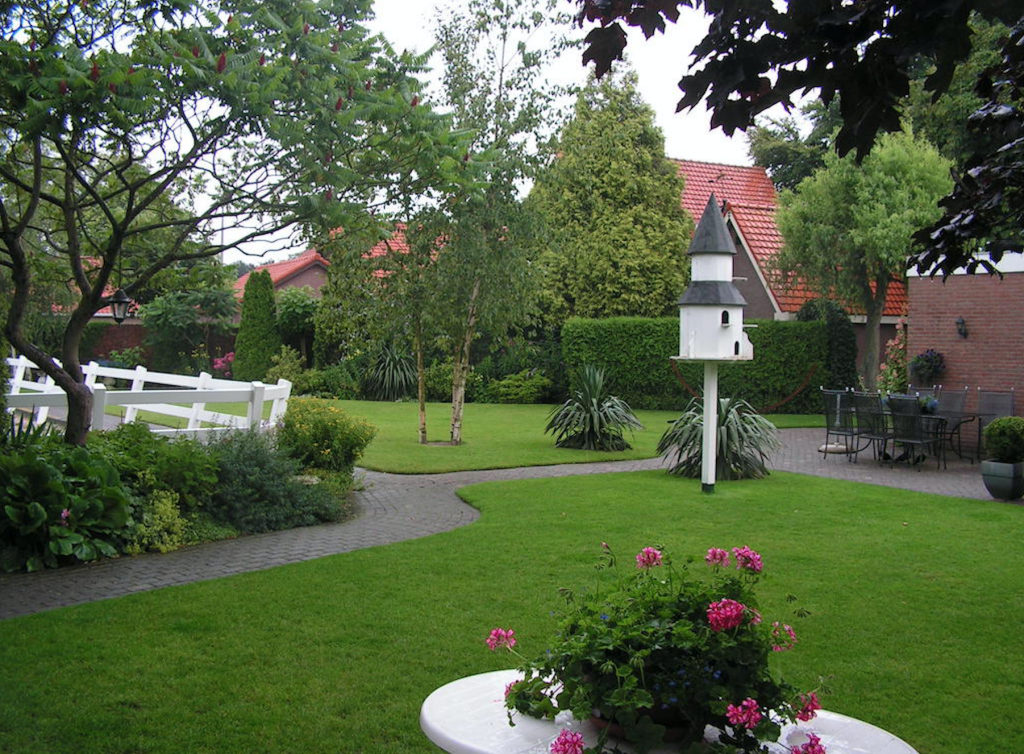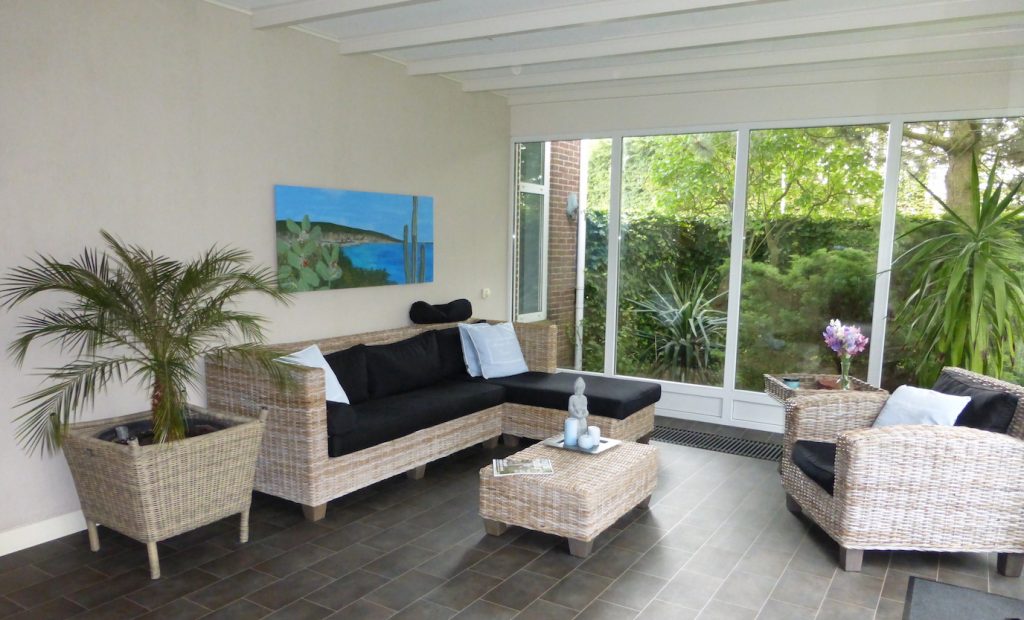 The yoga room has large glass walls overlooking the gardens.
Slideshow

Please contact us for reservations and availability.